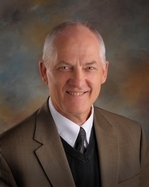 (503) 981-0621

(503) 989-1676 cell phone

davec@hpihomes.com
735 Glatt Circle
Woodburn OR, 97071
Receive Email Alerts from Me
Dave is a Graduate of the Realtors Institute (GRI), and a Certified Residential Specialist (CRS) which is the highest designation awarded in the residential sales field for accomplishments, education, and experience held by approximately 4% of all Realtors.
Dave has been a full-time Realtor since 1978 in the Woodburn area and the Willamette Valley.  He is a past president of the North Willamette Association of Realtors as well as their Realtor of the Year.  He is active in Community Support, Kiwanis Club, and the Woodburn Chamber of Commerce.  Dave's hobbies include golf and reading.
Dave is the Principal Broker and Owner of Hallmark Properties, Inc.
Dave Christoff 's Listings