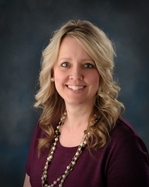 (503) 981-0621

(503) 984-1345 cell phone

erica@hpihomes.com
735 Glatt Circle
Woodburn OR, 97071
Receive Email Alerts from Me
Erica grew up in the Willamette Valley, has raised her family here and continues to reside locally. She has had years of experience selling real estate and truly has a passion for it.
Erica is a real estate agent who works with clients to provide an enjoyable and satisfying experience, either buying or selling their home. She believes that the purchase or sale of a home is a journey, and her priority is that her clients feel confident that the decisions made are in their best interest throughout the entire transaction.
She values the relationships built during the buying or selling process and would love to have the opportunity to work with you!