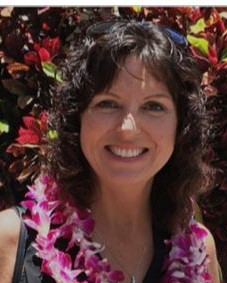 (503) 981-0621

(503) 951-2344 cell phone

gina@hpihomes.com
735 Glatt Circle
Woodburn OR, 97071
Receive Email Alerts from Me
Gina was born and raised in the Willamette Valley, living in the Woodburn area for over 30 years. Gina is a High School Graduate from North Salem High School, received her Associates Degree in Communications from Chemeketa Community College and her Bachelor's Degree in Business Management from University of Phoenix.
Gina has been a Realtor with Hallmark Properties since 1999, building relationships with her clients is her mission . She treats each client as if they were family. Successful real estate transactions are accomplished through effective communication; this is where Gina excels and will not let you down. Gina takes care of her clients from start to finish and is in constant communication throughout the process. Gina works hard to keep the experience stress free. "Gina gets things done!"
Gina worked in public safety for over 29 years and has vast experience in project management, leadership and contract negotiations which lends to the complement of Gina's ability to support her clients' best interests. Gina prides herself in building lasting relationships with her clients beyond matching them up with the home or property of their dreams.
Gina is very active in the community. She is a member of the Woodburn Kiwanis Club, Woodburn Eagles Club, Woodburn Area Chamber of Commerce and participates in several community events such as the American Cancer Society Relay for Life and the Love Santa Food and Toy Drive of Marion County. Volunteering in the community is a passion both Gina and her husband, James, share.
In her spare time, she enjoys camping, traveling, boating, spending time with friends and making memories with her husband and their two adult children.